Events
A REMARKABLE LOCATION FOR SPECIAL EVENTS
Aikwood Tower is made for special events and gatherings. With five en-suite bedrooms, three very flexible function spaces and a kitchen designed specifically for chatting while you cook, there is ample room for relaxing, socialising and entertaining.
Celebrations
Whether you're planning a family get-together, special group holiday, milestone birthday, anniversary party or university reunion, then Aikwood Tower is the place to bring everyone together.
We are on hand to support you with your celebration plans and can help arrange caterers, decorations, entertainment or activities. Just let us know the purpose of your trip and we'll ensure there's some chilled fizz on arrival for you!
COrporate Events
When you're looking to take time away from the office for team bonding, strategic planning or board meetings, it's important to find yourself in an inspiring venue. Aikwood Tower is just that and provides the spectacle, peace and facilities to run a tight and rewarding business gathering. With ample space for presentations and workshops, the stunning building and breathtaking surroundings, offer much more than you would ever expect. We can also arrange a number of motivational and team-building activities either on site or in the adjacent countryside.
Should you be looking for somewhere to entertain clients or colleagues during the day or night, we have a selection of catering and event packages that will be sure to make for an extraordinary and memorable occasion.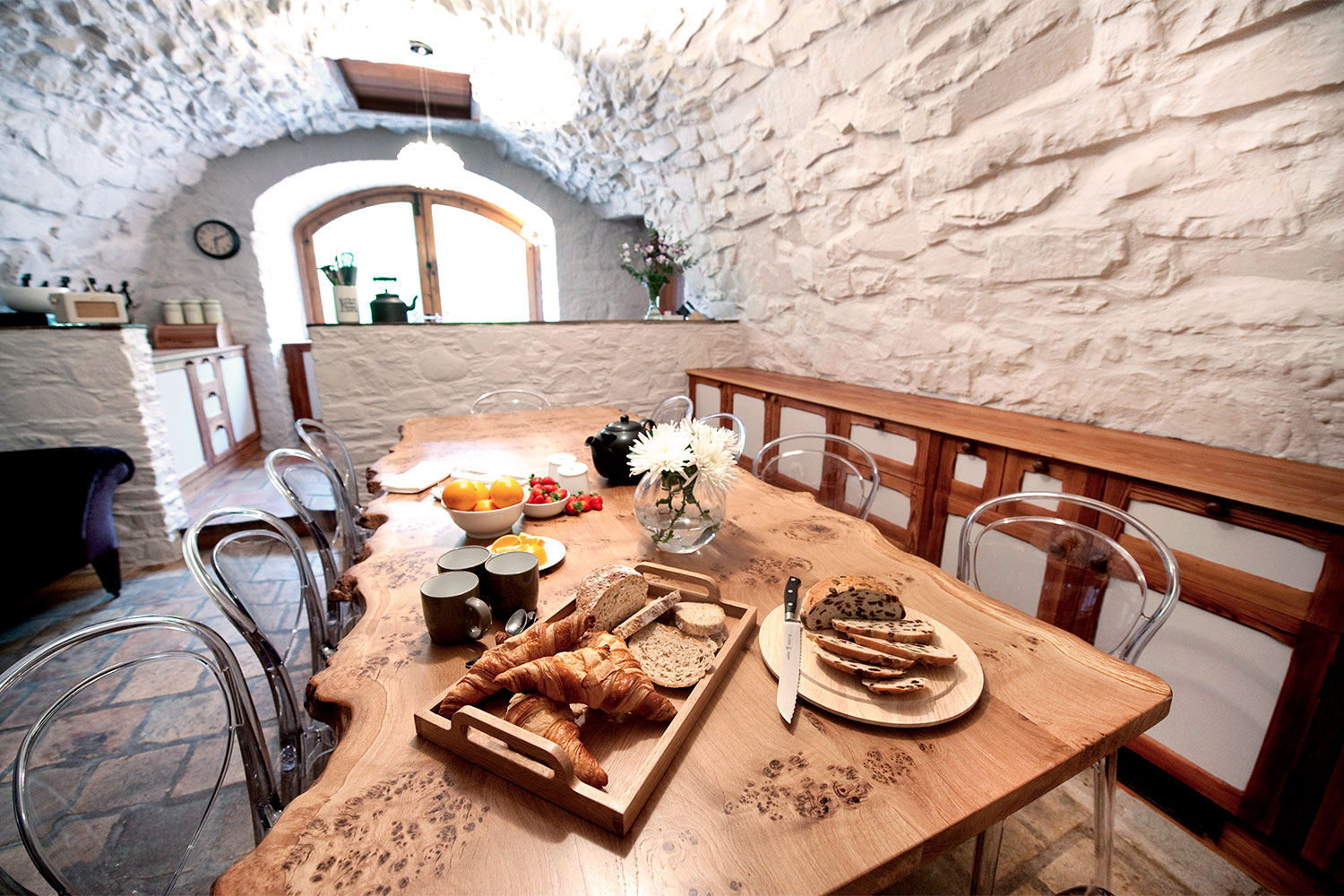 "Wow! We came to celebrate my 50th birthday. What an amazing place. Aikwood took our breath away with its beauty & style. We had everything we needed, and more."
- the jones family, staffordshire
A PLACE FOR ADVENTURE
The stunning local landscape around Aikwood Tower offers some of the finest walks, cycling, shooting, fishing and horse-riding in Scotland, among many other leisure activities. No matter your age or adventure criteria, or whether it's by foot, pedal or horseback you'll be out and about, soaking up the fresh air and exploring this breathtaking part of the world.