seasons
four seasons of the borders
Whatever the season or type of break you are looking for, the Scottish Borders always has something to offer. Each season has its own special beauty, showcasing the area's outstanding nature and wildlife at its best at every turn.
But this is Scotland and so come prepared - some days you could easily experience all four seasons in one day! Don't worry if you forget your wellies though, we have plenty on hand for you to borrow during your stay.
spring
Spring in the Scottish Borders never ceases to impress us with its unstoppable fresh green growth and new life. Watching the beautiful countryside and abundant wildlife reawaken is a huge spirit lifter and brings something magical to the area. Whether you head out for a Valley walk or enjoy the splendour of the Aikwood Tower laburnum arch in its full yellow glory, the fresh spring air is bound to revive your batteries.
Key Dates 2019
BORDERS ART FAIR, 15TH - 17TH MARCH

MELROSE 7S RUGBY TOURNAMENT, 13TH APRIL

EASTER EGGSTRAVAGANZA, TRAQUAIR, 21ST APRIL
Summer
Sometimes it feels like the summer days never end as we can get up to about seventeen hours of sunlight a day! This means more time to enjoy Aikwood Tower's garden when it's in full bloom. We provide a BBQ and lots of garden games such as croquet. Summer is also a fantastic time to be visiting the Scottish Borders due to the number of festivals and events that are always underway.
Key Dates 2019
common riding festivals, june to august

borders book festival, 13TH - 16TH june

edinburgh festival, august
Autumn
We don't really have a favourite season, but if we did, it would probably be Autumn. The Ettrick and Yarrow Valleys that surround Aikwood Tower are bathed in a stunning carpet of reds, oranges, yellows and golds. Nothing beats a crisp sunny autumnal day exploring the local area and soaking up the stunning scenery.
Key Dates 201
BORDERS WALKING FESTIVAL, 7TH - 14TH september

tweed valley forest festival, 19TH - 20TH october

halloween ghost walks, bowhill, October
Winter
Aikwood Tower really comes to life in the Winter. Big dark skies laden with stars and dramatic snowy landscapes make the Scottish Borders a perfect short break destination. We make sure there's always a warm welcome for you - while the fortress-style walls shelter and protect you from the outside elements, inside the Great Hall's huge roaring fire is perfect for warming toes and toasting marshmallows. Throughout December, the Great Hall and Laich Hall are both dressed for Christmas with a real tree and hundreds of twinkly lights.
Key Dates 2019
scottish borders winter festival, december

hogmanay celebrations, 31st december

burn's night, 25th january 2020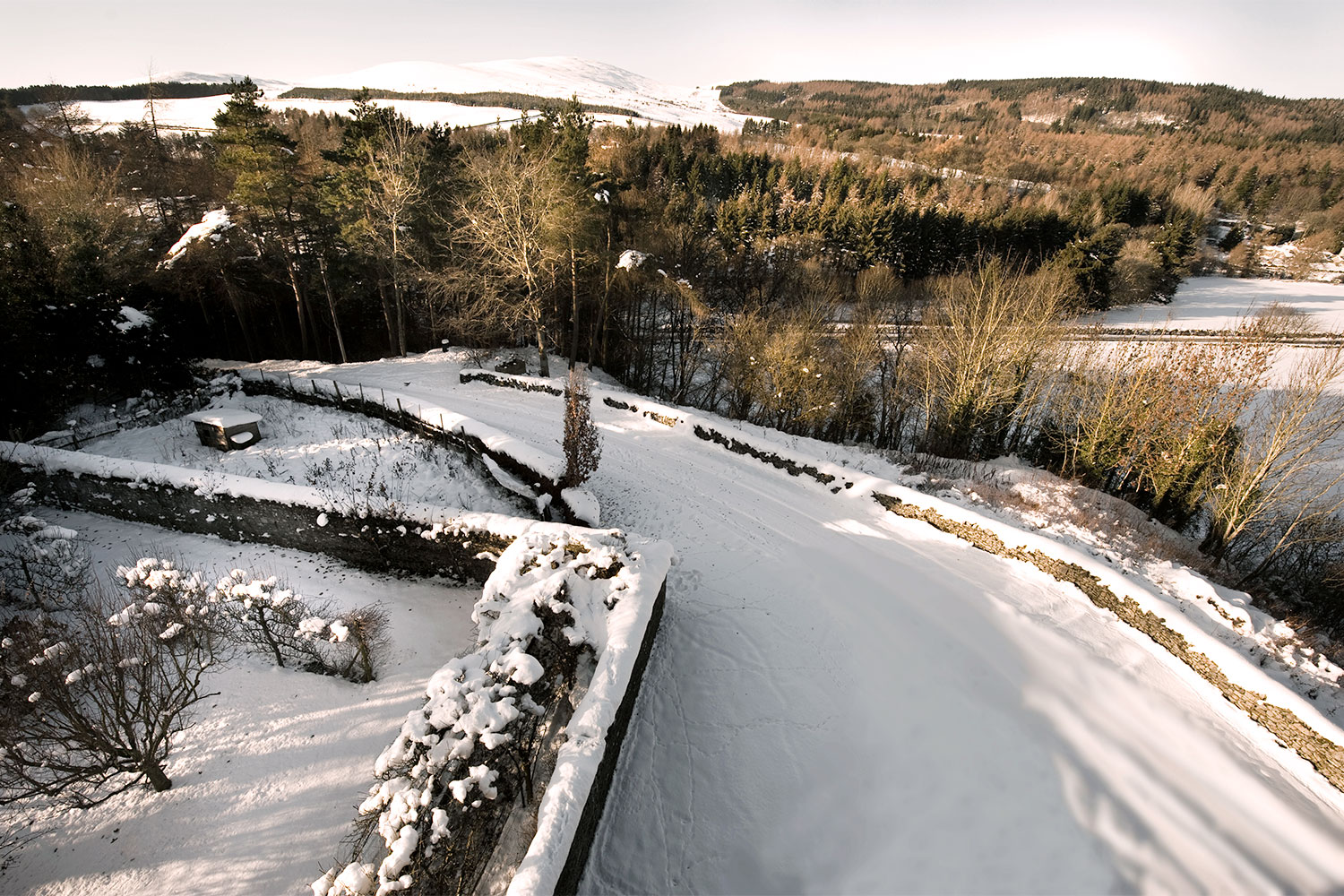 "One of the best weeks of our lives! Surrounded by family, friends & the gorgeous countryside. Thank you for sharing Aikwood with us."
- the walker family, nottingham
A PLACE For comfort
Without a doubt, Aikwood Tower offers some of the best luxury self-catered accommodation in Scotland for ten guests. Our 500 year old history combines with five-star interiors and contemporary, boutique accommodation to surprise and charm you in every room. And you will find your new favourite place in the world in front of our roaring Great Hall fire.